On our first day in Dublin we walked around the city. There are lots to see and do. This a a photo of Dublin Castle. It's gorgeous! Some other things that are worth seeing in the city are Trinity College, Saint Stephen's Green, Christ Church Cathedral and much more!
On our third day we went to The Cliffs of Moher. These cliffs are located in southern Ireland and are about a 3 hour drive from the city. These cliffs are gorgeous and the drive is definitely worth it! We took a tour bus to these cliffs.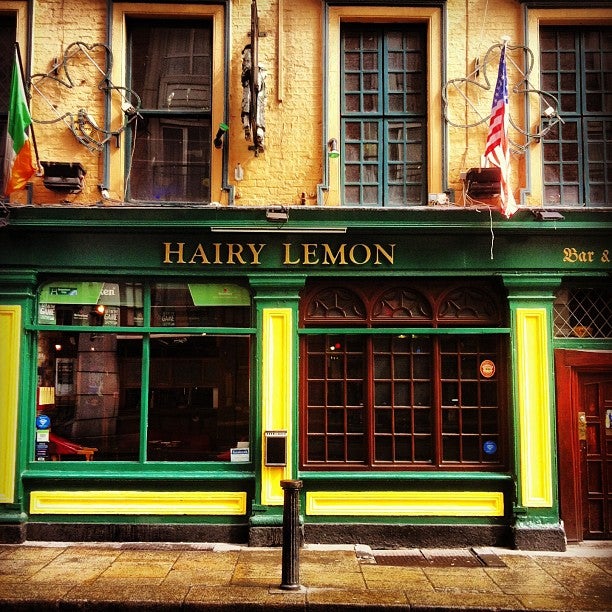 On our first day of arrival we went to The Hairy Lemon for lunch. It was amazing! It is a Irish Pub located in the city of Dublin.
When you go to Ireland all you see and hear about is Guinness so I think it is safe to say that you have to go to the brewery! The admission fee is 14 Euros and at the end of the tour you get a complimentary pint of Guinness!